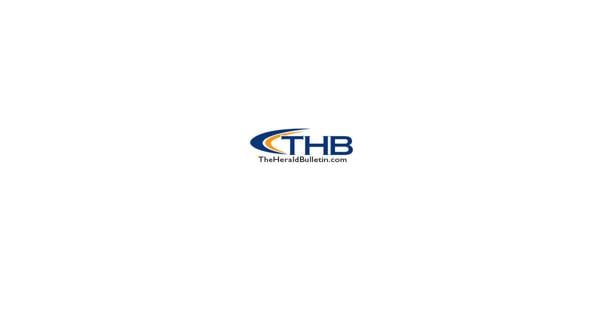 Their point of view Editorial: The State must stimulate workers' health, education and training | Opinion
The CEO of one of Indiana's largest employers said on April 21 what researchers, workforce leaders and educators have warned Hoosiers for years.
Indiana's educational attainment is low, the state's workforce struggles to keep pace with the science, technology, engineering, and math skills that many employers need, and the costs of health care is too high.
Such a statement could be found in several reports published over the past decade, but this summary was offered by David Ricks, CEO of Eli Lilly.
Ricks' comments were presented to the Economic Club of Indiana, demanding the attention of some of the state's top business and government officials.
Equally worrying, Ricks said black and brown Hoosiers are most likely to suffer from a lack of gainful employment, affordable health care and quality education.
While elected officials such as Gov. Eric Holcomb have countered that the state is doing a good job of recruiting talented workers, Ricks' comments paint a different picture.
And although Eli Lilly is headquartered in Indianapolis, it's no secret that the pharmaceutical giant has poured billions of dollars into facilities in other states. The company certainly doesn't have to stay in Indiana.
Although they are private companies, large employers like Eli Lilly depend on the government to, at least, partner with them when it comes to training the workforce.
They generally demand that the public sector provide them with quality educational opportunities, affordable and reliable health care, and quality of life amenities before settling in a particular state.
Too often we hear from high-ranking business leaders like Ricks that Indiana is failing on these fronts, and the consequences could be catastrophic for the state's workforce.
Corporations and corporations are taking a stand on issues that their leaders deem too important to ignore. These companies show their strength in demanding change through their economic effect.
The day after Ricks' comments, Florida Governor Ron DeSantis signed a bill stripping Disney World of its special tax district status. DeSantis and other Florida Republicans were unhappy with Disney executives' stance against the Parental Rights in Education Act, which critics dubbed the "Don't Say Gay" bill.
But Florida taxpayers could be left with a billion-dollar bond debt if the district is abolished, multiple news outlets reported. Bad policy can have a devastating effect on taxpayers.
While we hope we don't see such a drastic showdown in Indiana, our state could see an exodus of employers if nothing is done to provide a skilled workforce, to ensure Hoosiers have adequate and affordable health care and to raise wages.
If we fail to improve on these fronts, we will also be at a disadvantage in competing with other states to attract businesses and residents.
Indiana elected officials have been aware of these issues for years. The can was thrown on the road too long.
Jeffersonville News and Tribune