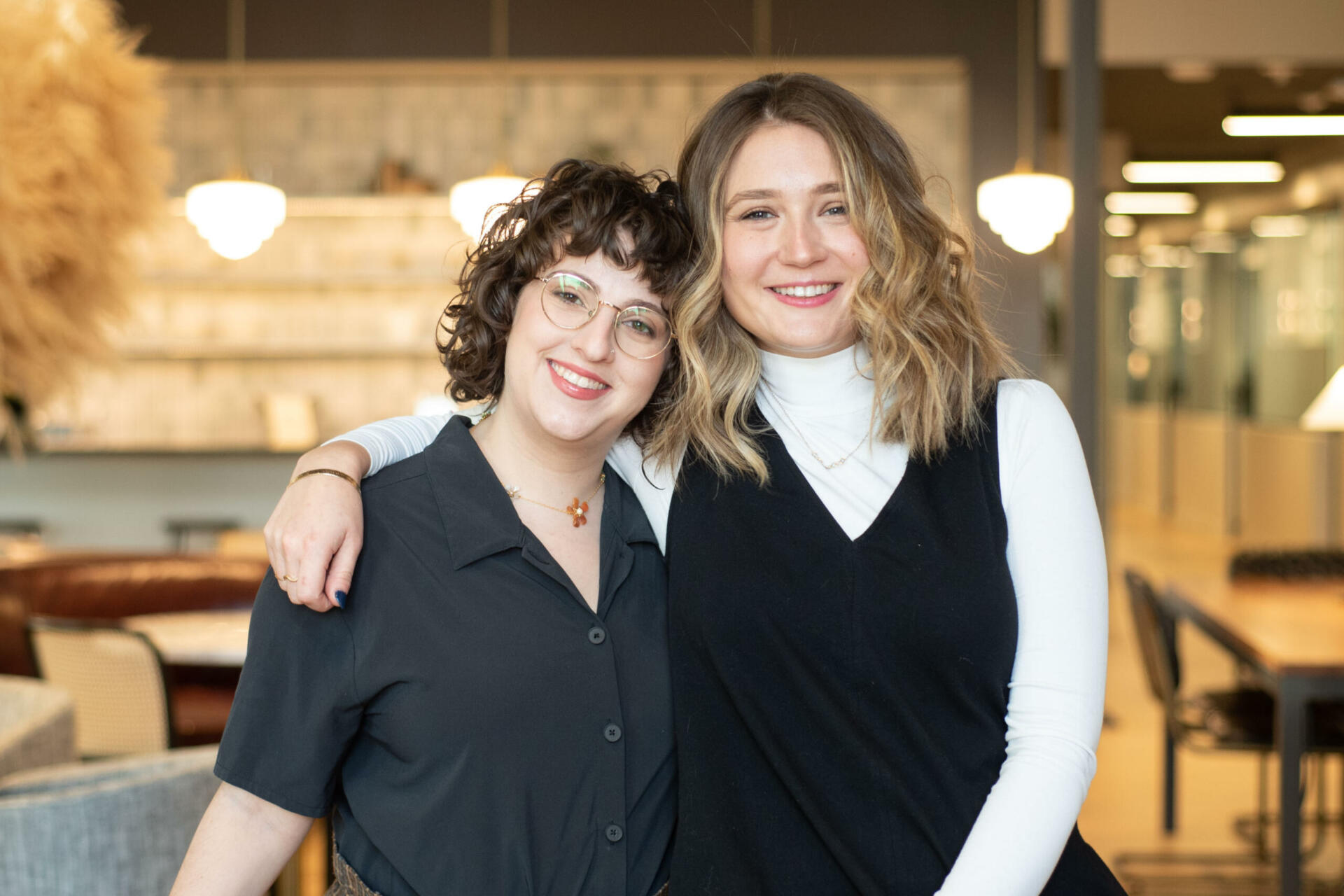 Stix is ​​changing the way we buy sexual health products
When you need a pregnancy test, it's stressful enough. Whatever outcome you're hoping for, there's a lot of emotion involved in the process, even before you have to direct your stream of pee at a little stick. The only thing that can make the situation even more anxiety-inducing is running into someone at the pharmacy who makes the situation even more awkward… like, say, your partner's mother.
That's exactly what happened to Penn graduate and longtime South Philly resident Cynthia Plotch. "I was buying a pregnancy test and came across my boyfriend's mom, which is about as awful as it sounds," she says.
Mortified, she rushed out of the store and called her friend Jamie Norwood. The two worked on the founding team of Hungry Harvest, where she says they were both "passionate about creating better consumer experiences for women."
"Jamie and I had long dreamed of starting something together," she says, and this awkward encounter was just the push they needed. The pair were inspired to launch Stix, a Philadelphia-based direct-to-consumer women's health brand.
Now people in need can get over-the-counter products such as fertility and pregnancy tests, urinary tract infection and yeast infection treatments, easily and discreetly, anywhere in America. "We're also on GoPuff," she adds.
But there's more to Stix than avoiding awkward drugstore encounters. The legal right to privacy is increasingly challenged, and more than half of states do not require sex education to be medically accurate. Accessibility to vaginal and reproductive health care is about more than convenience.
"Access is hugely important," says Plotch, as is education. In addition to providing products to consumers, they've created a Real Talk, a platform it says is for "doctor-reviewed educational content." The blog covers everything from nutrition during pregnancy to menstruation, choosing an IUD, ovulation, heart health, painful sex and bacterial vaginosis.
"Shopping for yeast infection treatment is not a fun thing to do," she says. It's not just inconvenient and potentially inconvenient, she adds: "It's like six steps forward. We are never told about vaginal discharge and what is normal and abnormal. We are never taught what a yeast infection is, what it means to have burning urine, or why you always have to urinate after sex.
Beyond that, she points out that doctor's appointments are expensive and often rushed, causing patients to "turn to Dr. Google." She says: "We've all had this experience of Googling something and you end up thinking you have cancer. That shouldn't be what's happening.
This targeted combination of product and education has served Stix well. Plotch and Norwood have been recognized by Inc's Top 100 Female Founders list and Forbes Next 1000 and the company is rapidly gaining momentum with its female-centric branding.
They are one of the few Philadelphia-based entrepreneurs to make these lists. Plotch says she's proud to represent 215 and she's the 4e generation of his family to live in Philadelphia. "I have cheesesteak in my blood," she says.
The path for Stix hasn't always been easy, however. The company launched in 2021 – amid the pandemic – facing frequent factory shutdowns, labor shortages and supply chain issues. But, as she relayed in their profile in Forbes, "You can't just not get your yeast infection treatment. We had to get creative.
Then there is the issue of funding. Plotch says they received "about 200 noes" when they initially raised venture capital. In addition to presenting the "solution to a huge problem" of their company, they had to inform potential investors that these problems even exist. "It's definitely quite a challenge to raise funds as a women-founded company that focuses on issues that 99% of the people sitting across from us will never experience," she says.
In keeping with its commitment to women, Stix has also recently partnered with Yumi baby food and a variety of other direct-to-consumer brands to send supplies of vaginal support to Ukrainian refugees. They say they will donate around 3,000 boxes of panty liners and around 60,000 individually wrapped pH-balanced wipes.
Thinking back to Stix's origin story, Plotch remembers how it all started with that frantic phone call to Norwood. In a moment of need, she was supported by a friend. They are now teammates in an innovative business journey. "It's amazing," she said, beaming with joy. "Ultimately, our relationship is based on friendship, respect and trust." She says they bring very different skills to the team. "Jamie is such a creative genius," Plotch says, adding, "to know he's someone I trust completely is amazing."