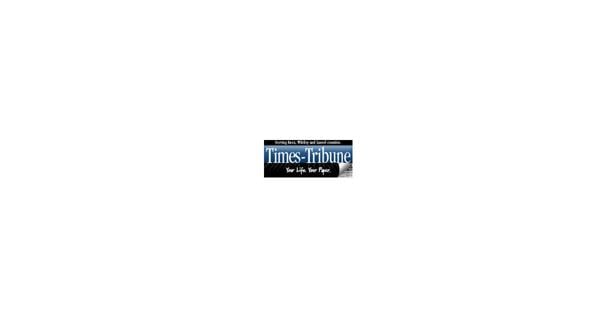 Stivers Helps Launch Health Education Initiative | Local News
Senate Speaker Robert Stivers (R-Manchester) was joined last Friday by Lt. Governor Jacqueline Coleman and several post-secondary education leaders to announce the Kentucky Healthcare Workforce Collaborative (KYHWC).
The $10 million initiative — part of Bill 573 from the last legislative session — will provide direct grants to public colleges and universities that offer medical education programs in areas considered "high demand," mainly in the nursing and paramedical professions.
KYHWC is funded by the 2021 U.S. Bailout State Fiscal Stimulus Fund to establish the initiative, which is administered by the Council on Post-Secondary Education (CPE).
"As every state faces a shortage of healthcare workers, the legislature has chosen to lead and be a model for other states to seek to emulate," Stivers said after the announcement. "The problem is not relative to Kentucky, or something we can solve overnight, but with the funding authorized by the General Assembly and thanks to the dedicated work that we will see from my colleagues Clay Countians, Aaron Thompson and Leslie Sizemore with CPE, we can have faith that we did our best.
Dr. Thompson is president of CPE and participated in the Friday launch of KYHWC.
"Collaboration is about looking at what we need to do holistically; it's about policy makers, practitioners and educators," said Thompson. "We won't be able to figure out how to rationalize all of this if we're not all at the same table. That's what the collaboration is all about, but the collaboration can't do it without resources, so I want to thank President Stivers and the Legislature for the $10 million that got it started.
The Kentucky Nurses Association estimates that by 2024, 16,000 more nurses will be needed, on top of a current 12-20 percent nursing shortage in the state.
Coleman called it a "monumental task" and that with this new program, colleges and universities "will be able to focus on healthcare pathways that meet the greatest demand for employment." She also pointed out that most health care workers are women and they face even more difficulties when seeking education and employment opportunities, which this initiative hopes to redress.
The Council on Post-Secondary Education addresses these issues through a two-pronged approach, not only in education development, but also from an economic development perspective, focusing not only on the ease of access to educational programs, but also on the financing of new and updated equipment, and the increase in counselling, tutoring, professional development and support services to promote school perseverance.
Dr. Leslie Sizemore, Senior Researcher for Workforce Development at CPE, outlined the next steps for KYHWC, particularly the expectations of higher education institutions that will be mission critical.
"We received $10 million to support our higher education institutions as they use innovative methods to bring frontline healthcare students into the talent pipeline," she said. "A quick and intentional response is necessary for this process and to be successful, we must bind these institutions to certain non-negotiable points.
"Funds are available according to an approved usage plan. Plans should show partnership with local and regional health care sectors showing their skin in the game; dedicate staff, resources and clinical training experiences to students. Institutions will demonstrate how they will provide comprehensive student services, removing barriers, effectively weeding out students who have already been weeded out.
In addition to funding $10 million to support KYHWC, President Stivers and the bill's sponsor, Senator Robby Mills, R-Henderson, were instrumental in enacting Senate Bill 10 (SB 10).
The bill was announced at a Feb. 15 press conference, where Stivers, Mills and practicing medical professionals Sen. Ralph Alvarado, R-Winchester, and Sen. Donald Douglas, R-Nicholasville, gathered to outline the provisions of SB 10 and the impact on the state's nursing shortage.
SB 10 was priority legislation to address issues straining Kentucky's health care system. The bill's provisions removed arbitrary caps on enrollment in nursing programs and restructured the Kentucky Board of Nursing to better reflect Kentucky's geographic diversity and, most importantly, strengthen the voice of nurses by requiring ten board members to be practicing nurses.
"These policy initiatives are thoughtful and measured approaches designed to meet the needs of the people of our state," Stivers added. "I want to thank everyone involved, from my colleagues like Senator Mills who carried SB 10, our medical professionals who care for Kentuckians, and Dr. Thompson and Leslie Sizemore and all the people at CPE who will see the vision Health Care Workforce Collaborative to its final goal.