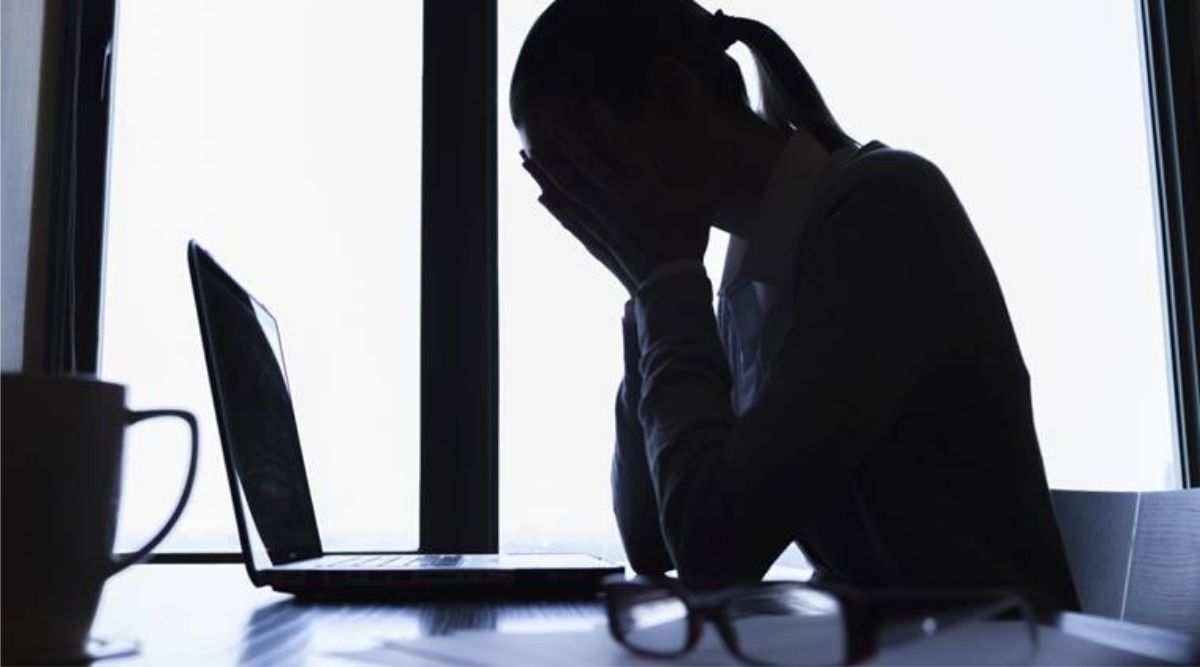 "Mental health issues are real…we have to be sensitive, we can't afford to look away"
THE suicide of a 21-year-old MBBS student from Government Medical College and Hospital (GMCH-32), Chandigarh, on April 18 has again shone a spotlight on mental health, with a rapid and reported rise in cases of depression, stress, anxiety, paranoia, feelings of loneliness and isolation due to the pandemic.
The PGI and GMCH-32 psychiatry departments have seen an increase in the number of patients across all age groups, including healthcare workers, seeking help and treatment. Covid-19 has also opened up many discussions about mental health, with a number of studies looking at how the pandemic posed a threat to doctors' physical and mental health and how it influences their stress levels, of anxiety and depression.
GMCH-32 and PGI have systems and programs to help and reach new MBBS students and residents, and help them cope with the new environment, academics, and other pressures of a professional college. GMCH-32 has an Internship Center where students can seek help from psychiatrists and psychologists in the Department of Psychiatry. "We run a basic course for new students on stress management and also educate them on who to contact if needed," says Dr. Priti Arun, Professor, Department of Psychiatry, GMCH-32.
The hospital has also organized and conceptualized a mentorship program, where a mentor, faculty member, is assigned to students when they enter college and stays in touch and provides support and nurturing. hand. The pandemic, Prof Arun adds, has been an extremely stressful time and has caused high levels of anxiety among students.
"Not everyone is cut out for online courses. Interactions with teachers, other students, and the outside world are paramount to a person's mental growth. A college campus isn't just for academics, it helps you learn about life in general. In these times, it is important that as people we reach out to each other. Some people can communicate, some can't. As parents, teachers, friends and family, we need to be sensitive to the needs of others and not ignore the warning signs. It is only when a person feels completely helpless and alone that they take the extreme decision to commit suicide. As a society, we need to be aware of mental health issues and provide support," adds Prof Arun.
Dr. Nitin Gupta, a city psychiatrist, former faculty member of the Department of Psychiatry, GMCH-32, says that while medical school support systems and programs strive to provide assistance to new students, the question is how willing a student is to share, both personally and professionally. "Many studies show that medical students face stress, depression, low self-esteem and that providing support in a new environment away from family and friends is paramount. AIIMS-Delhi has a 24-hour reception cell, where students can seek help, and their anonymity and confidentiality are maintained. Yet mental health-related morbidity exists. At GMCH-32, Professor BS Chavan, Head of the Department of Psychiatry, had set up a Workplace Wellness Center for students and telephone numbers of psychiatrists were distributed to students. The effort should be to provide assistance so that mental health issues do not develop and we need a collective effort to achieve this," adds Dr Gupta.
Dr Rahul Chakravarty, the new President of the Association of Resident Doctors, PGI, Doctor of Psychiatry, Institute and senior resident here, says the mental health of residents is the top priority and the need of the hour. "The suicide of a 21-year-old shows that as a society we are not sufficiently aware of mental health and we have not seen that she was under stress. Clear markers should be identified and sorted out, and friends should get together if someone in a group is unresponsive, seems quiet, distant, and not part of everyday life. The most important thing is to have a group of friends, to communicate, to share, and as parents and family, we must encourage team play, communication, conversations and time for each other. The younger generation is isolated, lonely and spends time only on mobiles. As people, we can't ignore the signs and we can work towards a work environment where stress and anxiety can be reduced, with small changes and more understanding between colleagues; communication is essential, as many problems can be solved by sharing. We need mental health awareness and practical ways to manage stress," says Dr. Chakravarty.