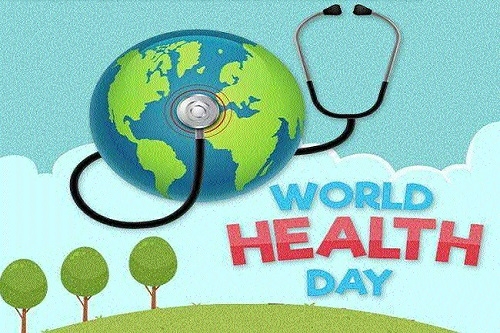 "The climate crisis is the main cause of health problems"
By Anushree Bhoware
To raise awareness of the importance of health and the environment, the whole world will celebrate "World Health Day" on April 7. This year's theme, "Our Planet, Our Health", identifies the climate crisis as the leading cause of the health crisis. All of the health threats currently facing humanity are due to adverse climate change. On the other hand, despite the preservation of the environment, people have become accustomed to facing different climate changes these days. It also leads to an increase in natural disasters and threats to humanity.
Additionally, the World Health Organization (WHO) has estimated 13 million deaths worldwide from preventable environmental causes. This year. WHO will urge people around the world to take action to protect the planet and their health by prioritizing the well-being of society.
On a second note, the healthcare measures we used to avoid before the pandemic have become essential for humans right now. People consume green vegetables and fruits with a preference for healthy fresh and homemade foods, wash their hands for more than twenty seconds, maintain a diet of sugar, salt, protein, fiber and fat.
Dr Ratensh Kurariya, Chief Medical Officer, in an interview with 'The Hitavada', said, "The post-COVID period has made people mindful of personal hygiene. The precautions we take due to COVID have already been adopted in foreign countries years ago due to other virus infections. No doubt this pandemic has improved our way of life in a different way. Many people have started to maintain their personal hygiene and take care of their health as a priority.
Dr. Kurariya further insisted on the increase in the health crisis due to adverse changes in climatic conditions.
"We must first preserve the climate if we want to stay
in good health. For example, this year the temperature in summer peaked in the first quarter of March and people are affected by heatstroke and sunstroke. Likewise, the drop in temperature in the coming months will push up the graph of mosquito-borne diseases. Therefore, we must take a step forward to connect with nature in order to manage our health," he added.
Dr Kurariya also urged the public to avoid direct contact with the sun, follow a liquid diet as much as possible and adopt safety measures before stepping out of their homes.